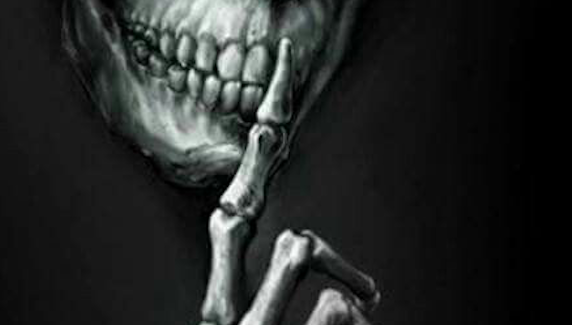 Unlike most physical endeavors, ours has no target demographic.  It's not possible to tell whether or not our training will resonate by just looking at someone.  I've seen young, smart, athletically-gifted people miss the point entirely and fail out of the first testing cycle; at the same time I've watched out-of-shape, "least-likely" people (who I've pegged as quitters inside of a month) end up going the distance with an eerie, natural ease.  And I've seen everything else in between… with the only common feature among those who take to it being the fact that they took to it.  Something spoke to that tiny sliver of sociopath lurking inside them.
Of course, this is a huge problem when it comes to running a business; what we really need is to know who this stuff resonates with — in terms of a marketing pie chart — and then aggressively market to that segment.  But when that thing is the littlest bit of non-pathological sociopathy — essentially being lit up by hands-on domination and obliteration via the breaking of the human machine — well, you can see the problem in trying to figure out just who to send a postcard to.
The obvious answer would seem to be found in evangelism, with excited practitioners sharing their newfound experiences of happiness (the feeling as power increases) with like-minded individuals — and here we hit the other issue in spreading the word:  the more people train, the less they want to talk about it.  Talking about the truth of it makes you sound like a psychopath; watering it down to make it palatable is disingenuous and causes people to recoil when confronted with the actual thing:
"How do I defend myself from [insert Facebook terror of the week here]?"
"You don't.  The only available action is to hurt people so they can't continue."
"But I don't want to hurt anybody!"
"Then you won't."
And so on until either you give up or they're convinced you're crazy.
So much easier, then, to never even mention it, to keep it as a delicious secret that only you know and no one else suspects — the credo of the ambush predator:  While you were sleeping in front of the TV, I was practicing putting my fingers into people's eyes.
I run into this in ongoing training all the time.
"Bring your friends and family!" I say.
Everyone looks back with pained faces.  "Tried it once, got weird looks," is the usual reply, "not interested in doing it again."  Besides, they think in quiet asides, It's my delicious secret.
You'd think I'm writing this to admonish you, to get you out as ambassadors for this training, to earn hashmarks on your hilt for every body you bring into the fold — and you'd be wrong.  I'm just as guilty as everyone else who's ever hit the mats:  I don't talk about it, I don't proselytize; when people ask me what I do I demur and get them talking about themselves.  (This works great, by the way.)  It's my delicious secret that last night, while they were sleeping in front of the TV, I was puzzling out the smallest discrete set of movements necessary to dislocate a shoulder with a baton.
So this is here for no other reason than to wonder at the phenomenon:  the fact that those who train shut up after having joined a silent cabal that meets in secret to study the undermining of Nature's pinnacle.
— Chris Ranck-Buhr
https://injurydynamics.com/wp-content/uploads/2018/10/Injury-Dynamics-Logo-340x156.png
0
0
Chris Ranck-Buhr
https://injurydynamics.com/wp-content/uploads/2018/10/Injury-Dynamics-Logo-340x156.png
Chris Ranck-Buhr
2018-07-13 10:56:26
2018-08-28 11:44:52
The Silence That Comes After