Dangerous in a Day
(Six-Hour Saturday Event)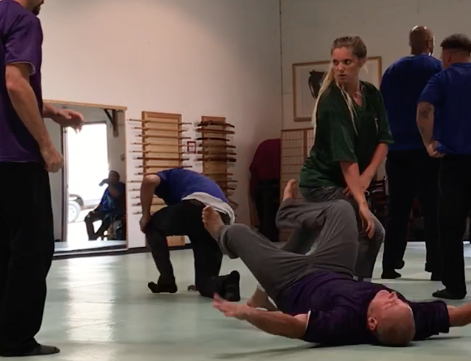 San Diego, California 
Feb 16 | Mar 23
10 am – 5 pm
ONE-DAY TRAINING
Feb 16 | Mar 23 | 10 am – 5 pm
The perfect starting place for new clients looking to be "dangerous in a day," this course will get you up to speed with enough hands-on practice to make you baseline effective at causing debilitating injury in violent conflict.
This is a "one-and-done" course, meaning we train you with the expectation that we'll never see you again — and that you'll have to use the information as soon as you walk out the door.  We will train you the same way we have trained our family members — you'll come out of this class with valuable experience and a new life skill.
This is also a great option for experienced clients who are looking for the occasional refresher.  You'll improve your old skills even as we work on new ones, and you'll walk away with six more hours of "range time" — more than ready for the five to 15 seconds it actually takes should you ever have to use it.  We'll also give you direction for how to work at home until your next session.
Each Saturday event is six hours of intensive, hands-on, instructor-led mat time with skilled reaction partners, arranged in four 90-minute sessions:
I    10 - 11:30 am  New person orientation / experienced client warm-up, mat time
II   11:30 - 1 pm   Regular Saturday class; weapons & multi-man work
     1 pm - 2 pm    Lunch
III  2 - 3:30 pm    Mat time, personalized instruction
IV   3:30 - 5 pm    Mat time, personalized instruction
Dangerous in a Day:  This option secures your slot in the Six-Hour Saturday event of your choice.
Six-Hour Saturday Event $297